Yasawa Islands
The Yasawa group consist of about twenty tropical islands that are spread out over an area of 135 square kilometers. There are six main islands and several smaller ones. The extensive group of islands stretches in a north-easterly direction off the coast of western Vitu Levu for about 80 kilometers, their varied hilly and mountainous landscapes exposing their volcanic origin. Pristine beaches and crystal clear waters make the Yasawa's a must-see destination in Fiji, especially if you're looking for some remote peace & quiet.
The Yasawa Islands are remote and lush islands, rimmed with white sandy beaches and surrounded by turquoise blue water and coral reefs boasting an abundance of marine life - perfect for all water sports including diving. You won't find any shops or banks on the islands and most use generators to provide electricity.
Before 1950 tourists were not allowed to set foot in the Yasawa's but after the ecotourism startup fund and the Yasawa Flyer fast ferry, the islands are now becoming a popular destination amongst resort-goers and backpackers looking for a more remote vibe.
The accommodation on the Yasawa islands is often run and staffed with locals which makes it easy to get more acquainted with Fijian island culture. They often provide evening entertainment through traditional dance, storytelling, and native songs.
To get to the Yasawa islands you need to take a seaplane, helicopter or the Yasawa flyer which stops at most of the main islands. If you plan to visit multiple islands we recommend purchasing a Bula Pass, as this almost always works out cheaper than paying as you go.
BEST PLACES TO VISIT - YASAWA ISLANDS

Sawa-I-Lau Cave
A must-do activity when visiting the Yasawa Islands are the Sawailau Caves which are ancient limestone formations formed by constant waves crashing into the island. The caves are located within the Blue Lagoon, which is another must see when visiting the Yasawa Islands Fiji explained below. The boat trip up to the caves takes you through a beautiful scenery with the caverns being beautifully formed and the light through the holes in the ceiling makes it easy to explore and have a look around. For the people who want some more excitement there is another cavern that can be reached through an underwater tunnel.
Blue Lagoon
Because of the (in)famous 80's movie "The Blue Lagoon" the Blue Lagoon area within the Yasawa Islands has become a popular place to visit. Within the Blue Lagoon area you can find the Sawailau Caves and it is located around Nanuya Levu, also known as Turtle Island.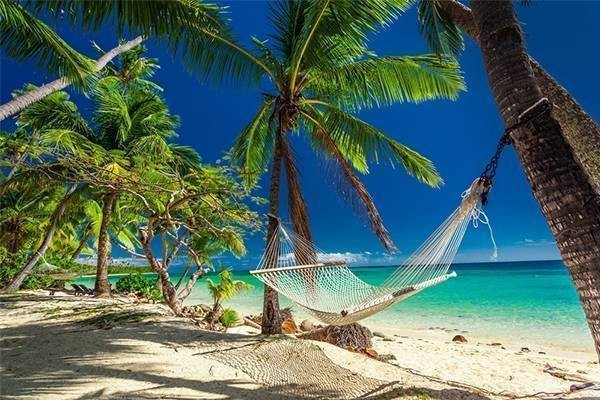 BEST THINGS TO DO - YASAWA ISLANDS

Attend a Kava Ceremony
One of the traditions of the Fijian people are Kava ceremonies. Kava is a root that is mildly sedative and has calming effects. At night time you will see the locals sitting together in a circle while drinking Kava. Within the Fijian culture it is rude to refuse a bowl of Kava so don't be scared, and give it a try (it does not contain any alcohol or narcotic substances).
Diving
The Yasawa group consist of 12 islands and offers a wide range of dive opportunities. Divers can expect to see eagle rays, sea turtles and reef sharks, bump head parrot fishes, scorpion fish, sea stars, sea sponges, colorful hard and soft corals. The best season to see manta ray's in Yasawa is between October and May when tropical water near Naviti island creates a perfect place for manta rays to find food. You can book a diving trip within the Yasawa islands here.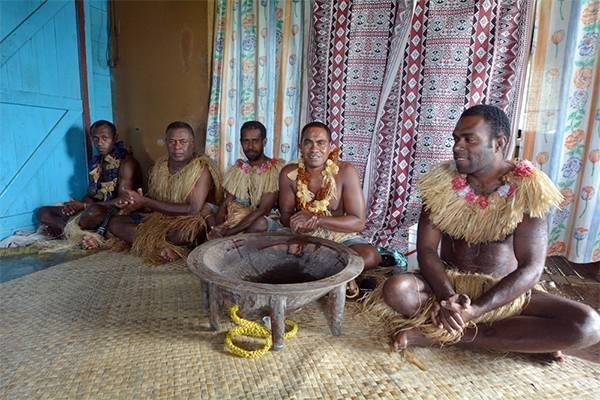 The most popular Yasawa diving spots are: house reef Kuata, Waya island, manta ray reef near Naviti island, Lekima's Ledge, Bonsai, Maze, Zoo and Sea Fan city.
Diving in Fiji is cheap. A first discover scuba dive will cost you around $100 Fijian dollars. An open-water dive license is around $550 Fijian dollars and includes four dives. Most one-tank dives in Fiji are around $130 Fijian dollars. At Waya Lai Lai, if you dive more than twice the opperator can sometimes drop the price down to $55 Fijian dollars per dive. That's about $30 USD for a dive!
Kayaking
Kayak the spectacular Yasawa Islands by taking a boat transfer to one of the islands and kayak the blue lagoon. Paddle among the islands within the Yasawa chain, especially the islands that are uninhabited are easy to reach when kayaking and will be places you won't see otherwise.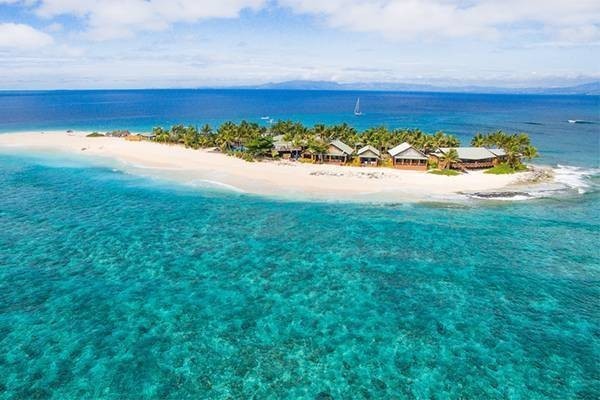 Cruises
Experience the stunning islands from on board a floating hotel/cruise ship or a chartered sailing boat. Swimming, fishing, village visits and campfire barbeques are common activities for cruises.
Villages
Participate in a Waya village home-stay to experience the Fijian Culture or do a village visit to do so. Both ways are perfect if you want to have a closer look at the villages, Fijian people, culture and islands. Most resorts offer village trips a few times a week and on Waya-island you can book a Waya-village home stay.
Volunteering
Combine your holiday with volunteering to help Yasawa Islanders and give back to the community.
If you have time and are willing to make an effort you can contact the Vinaka Fiji Yasawa Trust Foundation to help the people in Yasawa get their basic necessities such as water, power, health care and education.
To ensure that the tourism is good for both nature and inhabitants there is also a focus on Marine conservation so depending on what you'd like to help with you can contact the Vinaka Fiji Yasawa Trust Foundation and help the local people of Fiji out.
Volunteering is possible within the following categories: Children, schools & education – Sustainable communities – Marine conservation.
You can contact the Vinaka Fiji Yasawa Trust Foundation through volunt[email protected] or give them a call on +679 999 5512.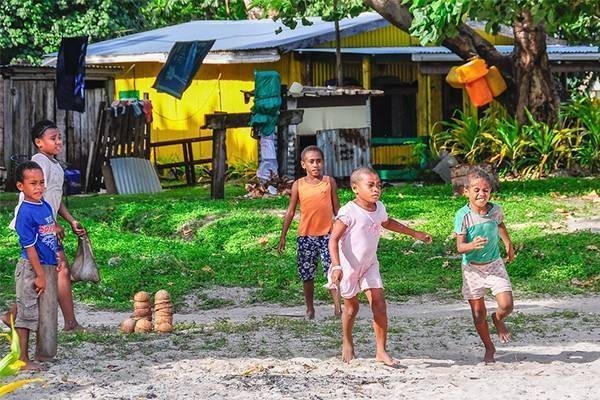 BEST PLACES TO EAT & DRINK - YASAWA ISLANDS

Apart from the Travelers Tea House there are no public restaurants in the Yasawa Islands. Each resort has its own dining facilities and normally meals are included in the price of your room.
For the best resorts to dine at have a look at the following suggestions for restaurants in the Yasawa Islands;
Travelers Tea House
Located on Nacula Island together with two budget resorts is the wonderful Travellers Tea House, also knowns as Lo's Tea house. With a few quirky benches and tablecloths the ambiance can't be called luxurious but the view is stunning, as are ofcourse the homemade tea and yummie cakes. The Travelers Tea House is the perfect place to rest after a nice hike accros the island.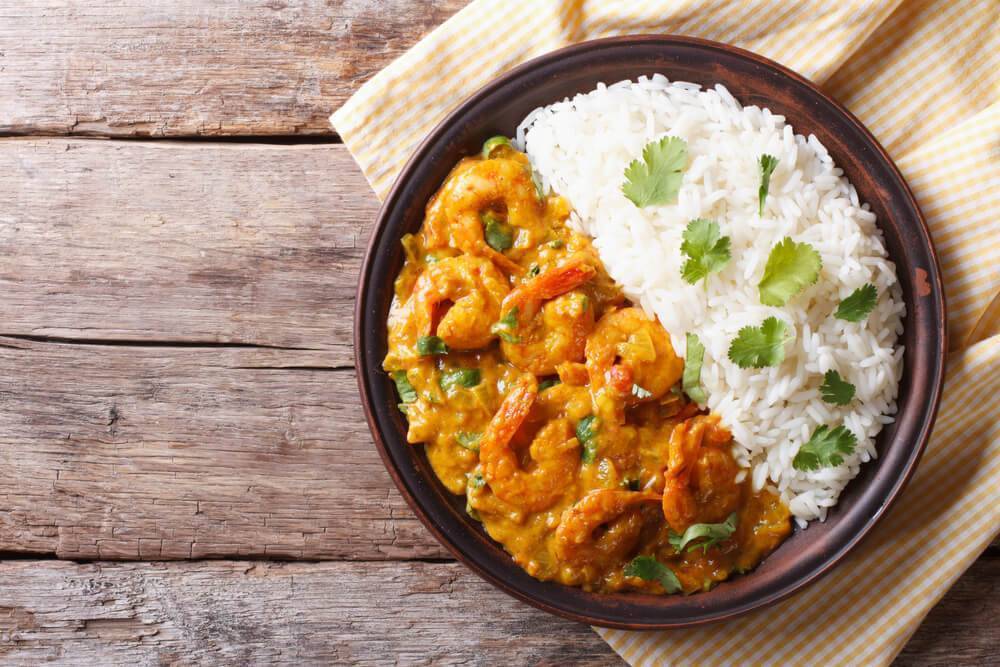 Navutu stars
Within the Navutu Stars Resorts is a restaurant and their food is fabulous a fusion of Italian specialties mixed with local ingredients. While staying there you can take optional full/half meal plans.
Mantaray Island
The hilltop restaurant serves fresh, inventive and filling food ($87 compulsory mealplan); huge slices of wood-fired pizza ($5) are available during the twilight cocktail hour.
Botaira Beach Resort
Open air deck restaurant that serves spectacular seafood lunches that you won't forget anytime soon.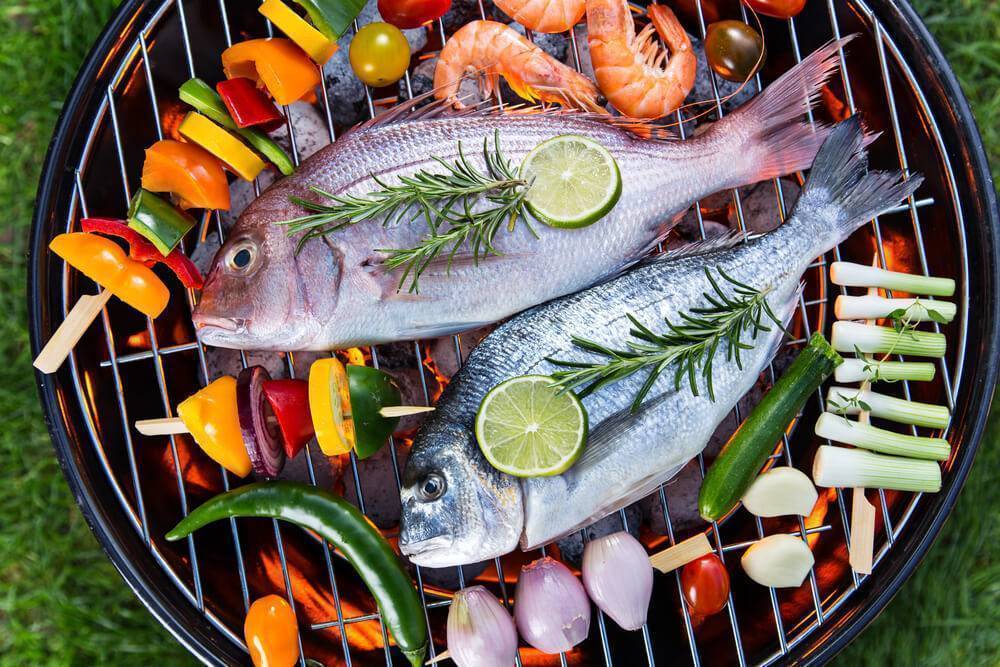 NIGHTLIFE - YASAWA ISLANDS

Because the Yasawa Islands are pretty remote the nightlife is mostly depending on the resort you are staying at. Resorts often have a bar which offers some form of nightly activity that include international nights, singing or dancing. Usually this ends at a reasonable hour to ensure a good nights sleep, although people are allowed to continue to stay, drink and talk quietly. Especially on the locations where there is a more festive spirit, mostly around the dorm rooms or bures, there might be more noise later into the evening.
A must-do is the 'lovo' night, staged weekly at most resorts. Lovo is the local cooking method where root vegetables, meat and fish are wrapped in banana leaves and cooked underground. This is usually accompanied by a local 'meke' performance where the Fijian men and women perform local songs and dances. Many resorts will advise when the lovo is being 'put down', so the full process can be observed. Fish, chicken, pork, beef, lamb, taro and cassava will all feature as well as locally grown green vegetables.