Taveuni Island

Taveuni is the third largest island in Fiji after the Vanue Levu and Viti Levu. The cigar shaped island is a product of the volcanic activity which rises from the Pacific Ocean. This island is known as the Garden Island and it is a dream place for those who like eco environment. Nearly all the plants and animals of Fiji can be found in this island. Hot air and rainforest is a home for colorful birds. Visitors can reach Taveuni island by plane from Nadi or Susasuva to Matei airport or by boat from Taveuni to Suva via Koro, and Savusavu. There are some resorts in Taveuni and limited accommodation options for backpackers. However, there are several campsites and holiday cottages that offer accommodation for low budget travelers. It is recommended for travelers to visit Vatuwiri Plantation and Baudua village.
BEST PLACES TO VISIT - TAVEUNI ISLAND

Tavoro Waterfall
The Tavoro Waterfalls are a set of three waterfalls in the Bouma National Heritage Park. The first waterfall, the Lower Bouma Falls, is the most popular one and also allows swimming. All three waterfalls are surrounded by tropical jungle and have natural swimming pools.
The Bouma National Heritage Park
The Bouma National Heritage Park is on the eastern side of Taveuni Island, which is also called Garden Island due to its frequent rainfall and the green landscape which covers over 80% of Taveuni's total area.
The tracks are quite steep in places but has lookout spots and handrail spots to rest. If you are a keen walker, take the Vidawa Rainforest Trail.

BEST THINGS TO DO - TAVEUNI ISLAND

Horse riding
On Taveuni Island you can enjoy a horseback riding adventure ate the Maravu Plantation Resort throughout the day. Ride through the Maravu Plantation with beautiful tropical scenery, rainforest, jungle trails and loads of wildlife and nature.
To ensure a truly magical experience suggested is to do this activity around sunrise or sunset.
Taveuni has well known diving sites in Fiji. The most famous spots include: Rainbow Reef, Great White Wall covered in white corals, the Purple Wall and Annie's Brommies.
Taveuni Diving Resort offers a full range of courses from scuba diving to becoming a diving instructor.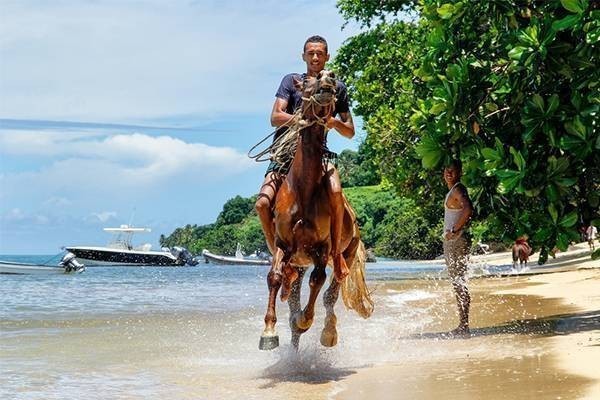 Ocean Sports
Taveuni Ocean Sports at Nakia Resort offers the best scuba diving and training in Fiji. As scuba divers, freedivers, fishermen and surfers, their goal is to share the passion for the ocean with every guest.
Taveuni is the top destination for those who love kitting This premiere kite school offers lessons and arranged tours for travelers in Fiji. Travelers can learn to kite in the perfect Fiji's learning area with shallow water. The ultimate kiting holiday in Fiji!

Waitavala Water Slide
The Waitavala Water Slide is a natural waterslide in the middle of the rainforest. The water glides down from a slab of smooth stones into a natural pool, making it a perfect waterpark attraction. The slide is very safe, but visitors might still receive some scratches or bruises.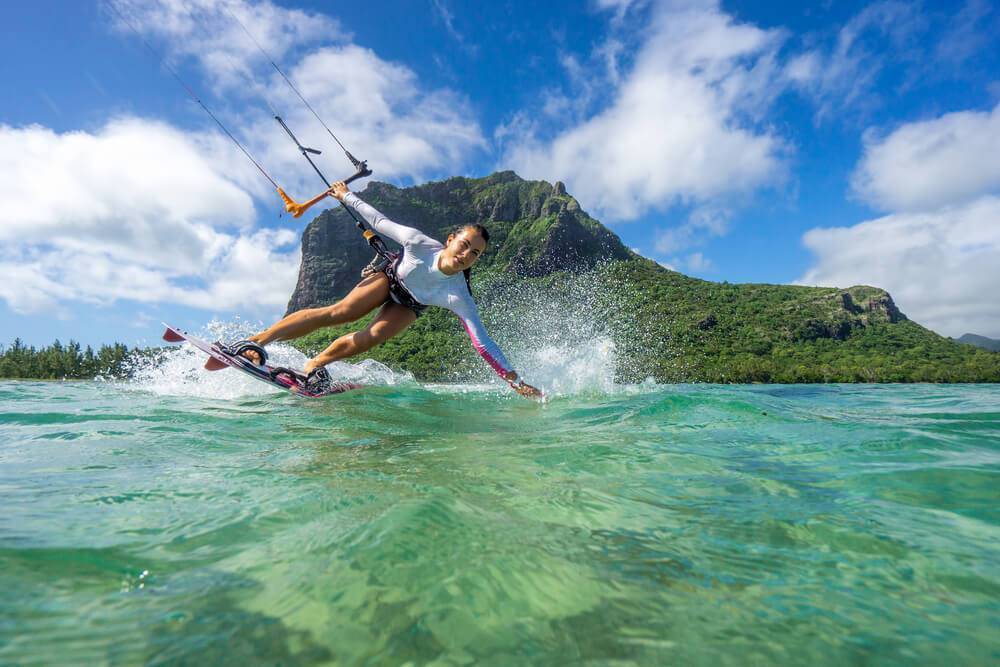 BEST PLACES TO EAT & DRINK - TAVEUNI ISLAND
The Salty Fox Bar & Grill
The Salty Fox Bar & Grill is the open air restaurant at Taveuni Dive Resort. It is right next to an incredible pool with a nice view over the Somosomo Strait. The restaurant offers a mix between modern, local, and Fijian dishes.
They have a comfortable bar menu filled with western favorites like pizzas, burgers, fish, and sandwiches. Their signature burger is made from the best beef flown in every week from Suva, cooked to perfection on the grill and topped with a choice of crispy bacon, tasty cheese, or even a local organic fried egg. Served with fries and garden salad.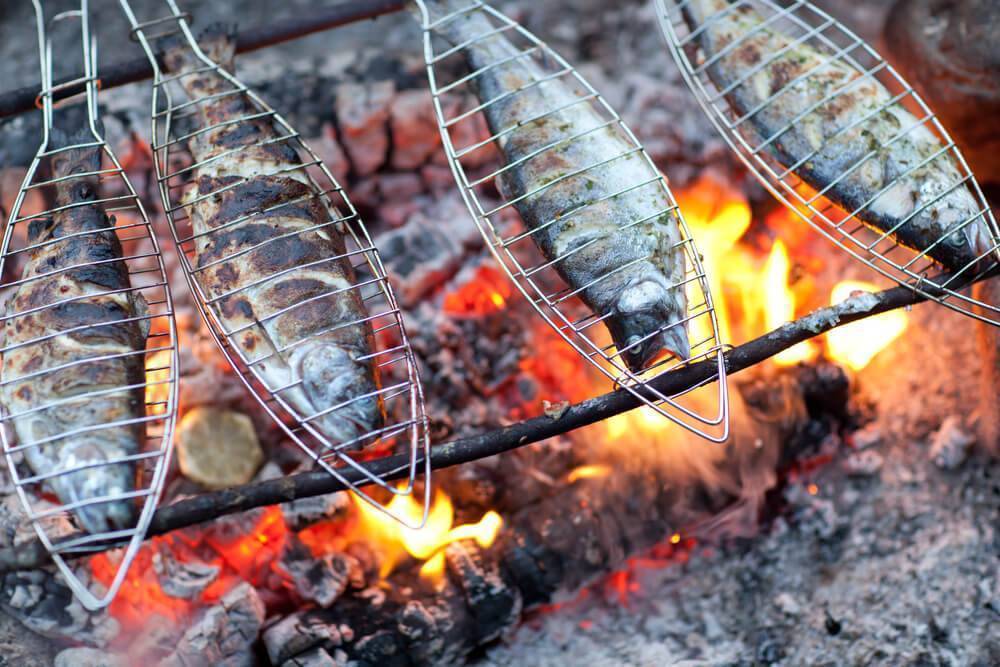 Restaurant Tramonto
Restaurant Tramonto is mostly known for their huge, delicious and mightly topped pizza. Book in advance for buffets on Wednesday or roasts on Sunday.
Vunibokoi Restaurant
Vunibokoi Restaurant serves incredibly good food full of Fijian flavors: coconut cream, think crabs and chillis. The place is located near Tovu Tovu resort and everyone is welcome.
Coconut Grove
One of the best places to eat in Taveuni. The restaurant serves fresh fish and seafood, organically grown vegetables and homemade pastas. The place offers travelers delicious curries, Fijian food and beautiful ocean view.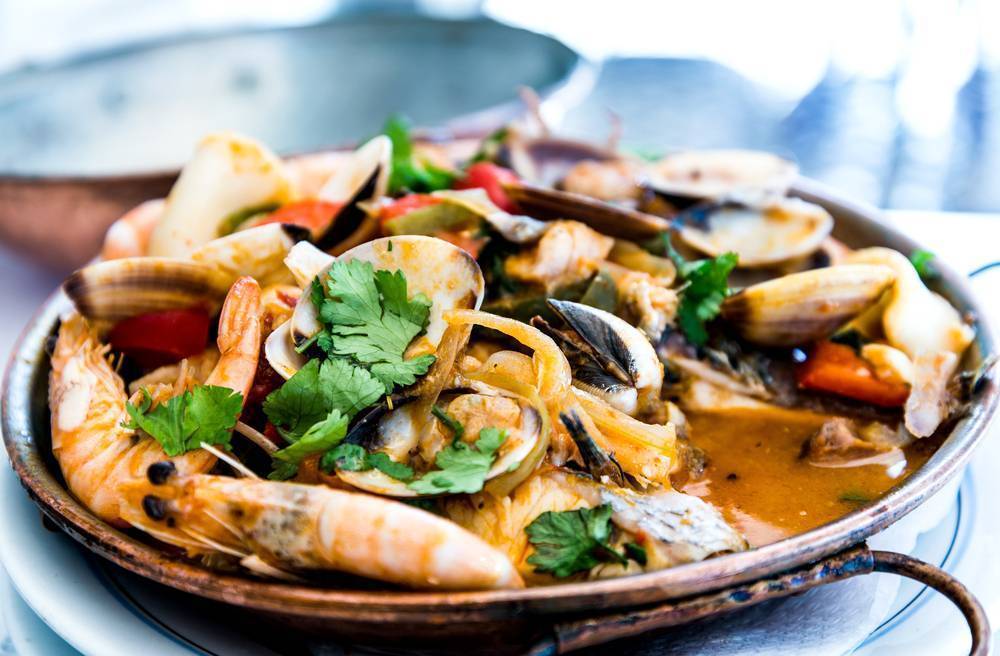 NIGHTLIFE - TAVEUNI ISLAND

Night clubs are on the mainly in Nadi, Pacific Harbour area and many more in Suva. They are open till early hours in the morning and usually crowded. Every individual resort has one or more bars, depending on the size of the resort. They usually close around 10-11pm. Be aware that it is recommended that you do not wander the street alone after dark. Keep to well lit areas.