Nadi
Nadi is the third largest settlement in Fiji and is located in the west part of Vitu Levu. Nadi is one of the most popular spots in Fiji well known of its multicultural society. The town is host to the international airport which has made it become a main transition point for many travelers.
There are several affordable hotels along the main road between the airport and downtown, most of which offer complementary shuttles from the airport. However, if you want to see the beach, head to the luxurious resorts of Wailoaloa Beach or Denarau Island.
There is a huge range of tours and activities in close proximity to Nadi, allowing you to explore the nearby Yasawas and Mamanucas. For some adventure try scuba diving, snorkelling or hiking, or head to Denarau Island and experience the excellent golf and tennis facilities.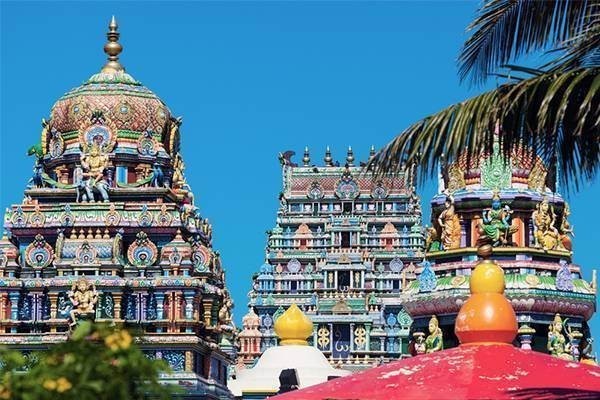 Nadi has a good selection of shops selling clothing, books, jewellery and souvenirs. This is also a good place to stock up on electronic items such as memory cards for digital cameras.
As a major tourist hub, Nadi offers a wide range of places to eat and drink, no matter your tastes or budget. You'll find a mix of traditional Fijian, Indian, Chinese and Western dishes, and a vast array of affordable eateries downtown.
Visitors can travel from Nadi to other cities easily by local buses. For example bus services operate between Nadi and capital Suva every day, but less frequently on Sundays. These services also continue around the island via Lautoka, Ba and Rakiraki. Cabs and mini-vans run between Nadi and Suva, and scooters can also be rented for the day. However, it is not recommended for travelers to rent a car for safety reasons.
BEST PLACES TO VISIT - NADI

Sri Siva Subramaniya Temple
The Hindu temple known for its unique architecture is set on the edge of the Nadi river and it's the one of the largest temples in the Southern Hemisphere. The Sri Siva Subramaniya Temple has ornate, colorful carvings, traditional Dravidian style and depictions of Hindu gods. Sri Siva Subramaniya is dedicated to the lord of the seasonal rains. Every evening the temple offers visitors beautiful views of the sunset. The temple is located in downtown of Nadi and it is easily reachable by taxi or bus from many points around the island. Please note: According to the etiquette, clothing should covers shoulders and speaking or pictures are not allowed inside.
Essence of Fiji Rejuvenation Centre
Travels can escape and enjoy various treatments at the Essence of Fiji Rejuvenation Centre. You can enjoy pampering and different indulgence beauty treatments in the most quit surroundings. Book your day at the spa with Essence of Fiji today.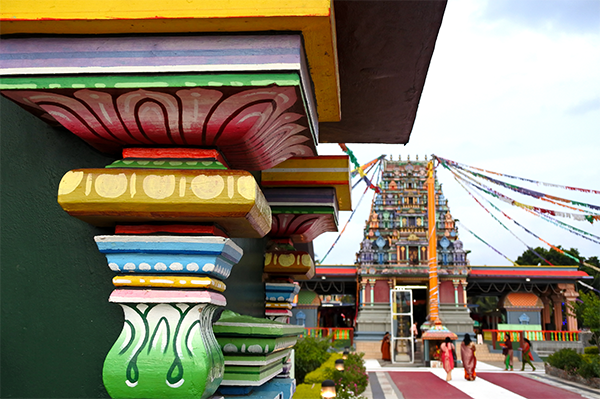 Garden of Sleeping Giant
The Garden of the sleeping giant in Fiji contains more than 2000 Asian orchids and Cattleya hybrids which makes the garden a wonderful spot for visitors to spend the day while wandering around through the magnificent rain forest. A day spend here can be done with the whole family since the excursion takes you past loads of fun places such as little ponds and natural pools. Take a walk along the path that takes you straight through the rainforest, which is located at the base of the sleeping giant mountain, and explore through the manicured lawns. The garden is located at a 10 minute drive towards North Nadi and specializes in local South Pacific plants, tropical orchids.
Sleeping Giant Zip Line
The Eco friendly adventure park is located 25 min away from Nadi International Airport. The park offers outdoor adventures with 10 zips and orchid falls jungle safari ranging from family orientated adventures to those who want more wild experience. For a fun day full adventure you can simply book the Sleeping Giant Zipline.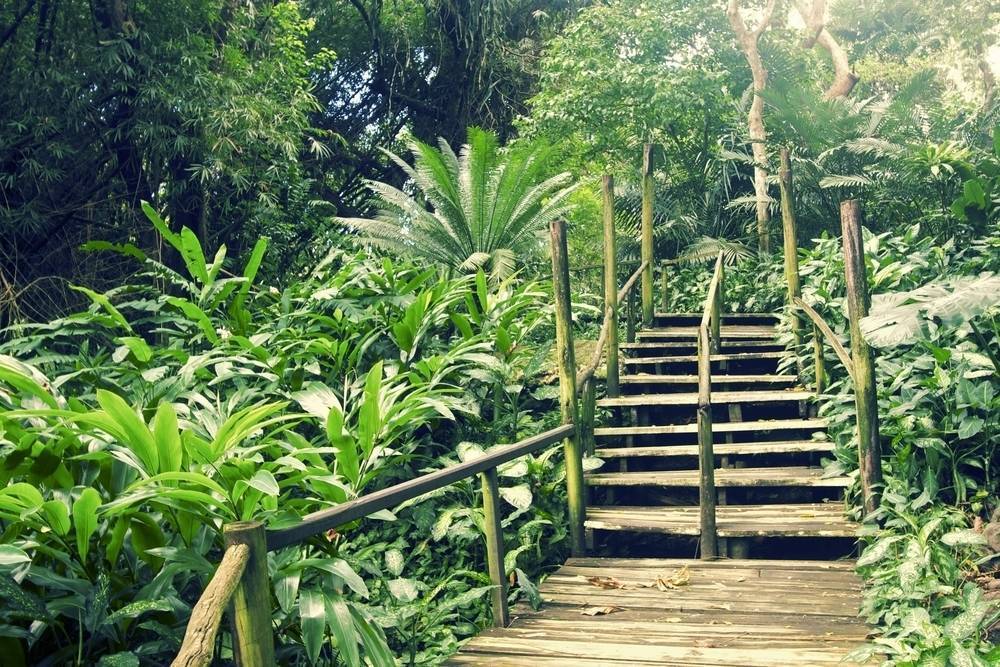 Tandem Skydiving
The ultimate adrenaline-fuelled activity located Nadi, Fiji. Experience freefall from 14,000ft with beautiful views of crystal blue water, white sandy beaches and coral reefs on the way down. This is the ultimate bucketlist activity in Fiji, no previous experience required! Every minute can be captured with video and photo packages are optional. Book here!
Seaplane Tours
Nadi is very close to the stunning Yasawa and Mamanuca Islands making it the perfect place to depart from towards the water to get a seaplane tour. Take a tour to Cloud 9 tand spend the day there for lunch or do a sight-seeing view above the islands to see the beauty of Fiji. In addition, you can fly via seaplane directly from the air terminal in Nadi to the shoreline! Your pilot will bring up the different distinctive islands and resorts and other fascinating facts.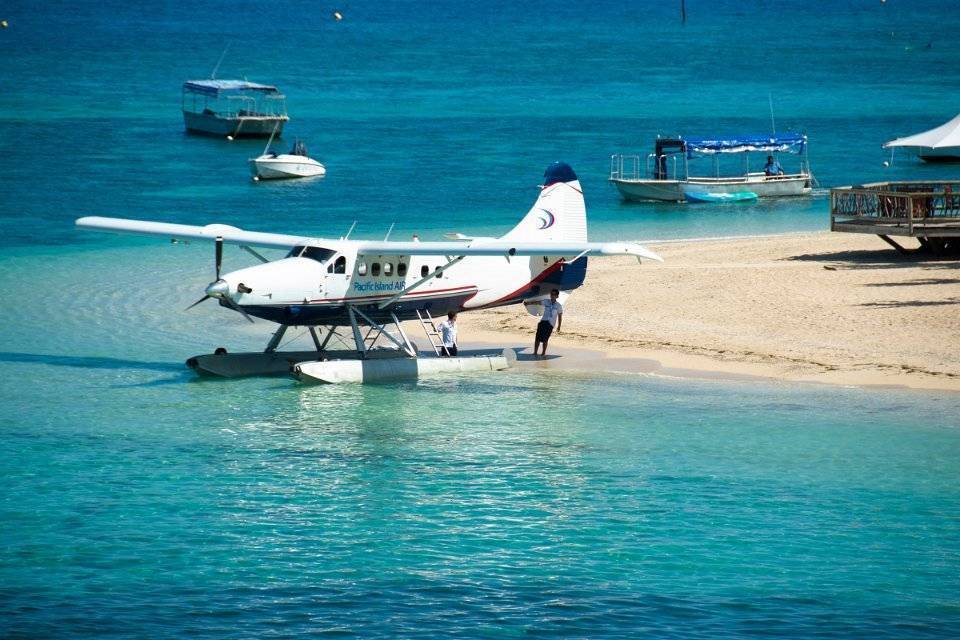 Go Dirty Tours
One of the must do activities in Nadi where travelers can meet another side of Fiji. This adventure is available for all age groups and sizes. Travelers will experience splashing mud puddles, will cross rivers and enjoy spectacular views.
Quad or Helicopter Tour
Take a trip with Go Dirty Tour-Head with a 500cc Quad Bike and prepare to roll. Take a 15 minute drive passing Nadi Town and the beautiful Hindu Temple, then go up through the Pine Forest where you will drive through the Nausori Highlands and have plenty of photo and out-look opportunities. After that you will go for a scenic 15-minute helicopter flight with a stunning view over the islands.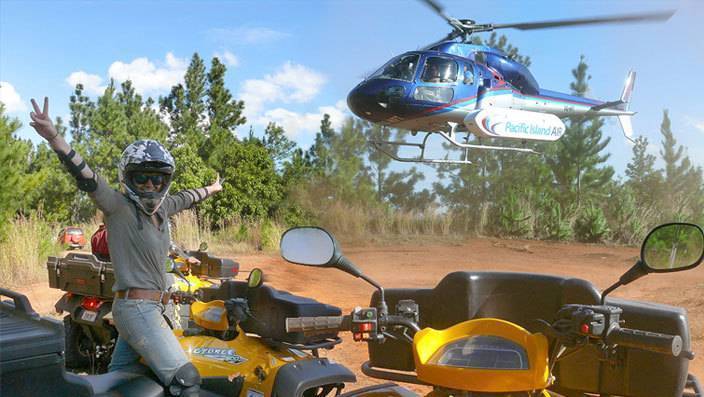 Zip Line, Cave Tour or Abseil Nadi
Offered by
Zip Line Fiji
are an amazing zipline and abseil tour which will not only provide you with an amazing activity but stunning views as well. The abseil tour takes you through the Tau Caves where you can lower yourself into. You can go zip lining after you go abseiling or you can book a zip lining only tour taking you through Fiji's stunning highlands. In addition, Zip Line fiji also offers a cave tour with loads of hidden passages and an adventure for everyone.
​
Mud Pool and Waterfall Tour
The best experience for visitors who have never been covered in mud from head to toe. The Sabeso hot water springs is one of the hidden places in Fiji that offers travelers a natural mud spa. There are three therapeutic pools that are located in the tropical rain forest and is a great place to visit for travelers who want to relax. The Mud Pool tour is also offered in a seperate morning tour by TTF.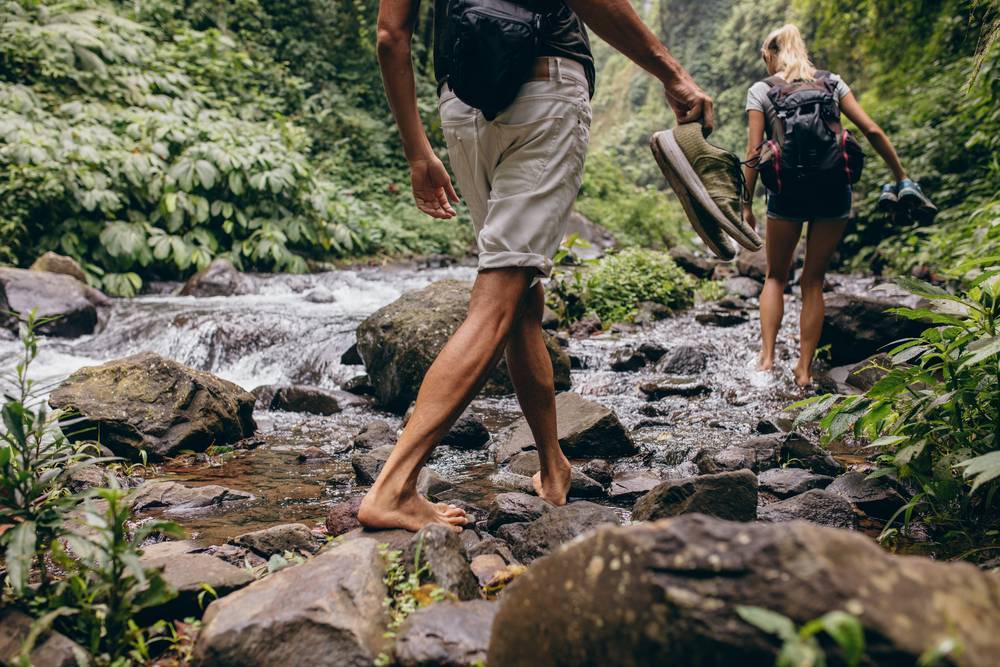 Neighborhoods of Nadi
Discover Nadi by going on a fun trip throughout Nadi's local neighbourhoods. Get a feel for local Fijian life as you stroll along the neighbourhoods of Nadi. Explore local cafes, a Hindu temple, visit the local markets and take in the Fijian culture. You'll have the chance to interact with the local Fijian people and learn about their tradioanl Kava sessions. Taste some of their favourite foods and then board a local bus, as cruise along the Wailoaloa Beach and check out some urban neighbourhoods and villages. To end the day you'll get to enjoy a delicious lunch at a local Fijian restaurant.
Nadi on Foot
Go an a trip with Urban Adventures and discover local Fiji by visiting villages, exploring nature and having traditional lunch with Fijian family. You will admire breathtaking views as you head out of Nadi and into the countryside, hike along the forest and waterfalls, learn about flora and have lunch with Fijian family.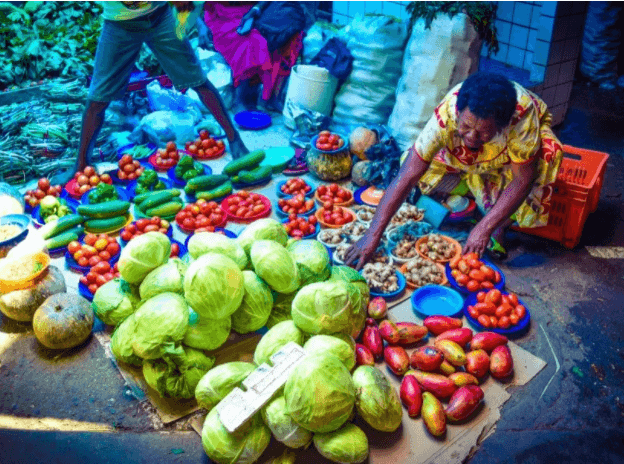 BEST PLACES TO EAT & DRINK - NADI

Taste Fiji
Is a modern, stylish and professionally run hub with the universal menu that stands out in Nadi. The best place for those who want to try unique pastries, dishes and sweets that are made from local Fijian ingredients. Their breakfast, lunch and coffee has the Taste Fiji rated the best place among travelers in Nadi.
​Tata's Restaurant
Authentic Indian food who also offer catering services in Nadi. Top choice among locals and visitors for a decade. You can order from the menu or the friendly staff can suggest the best dish of the day.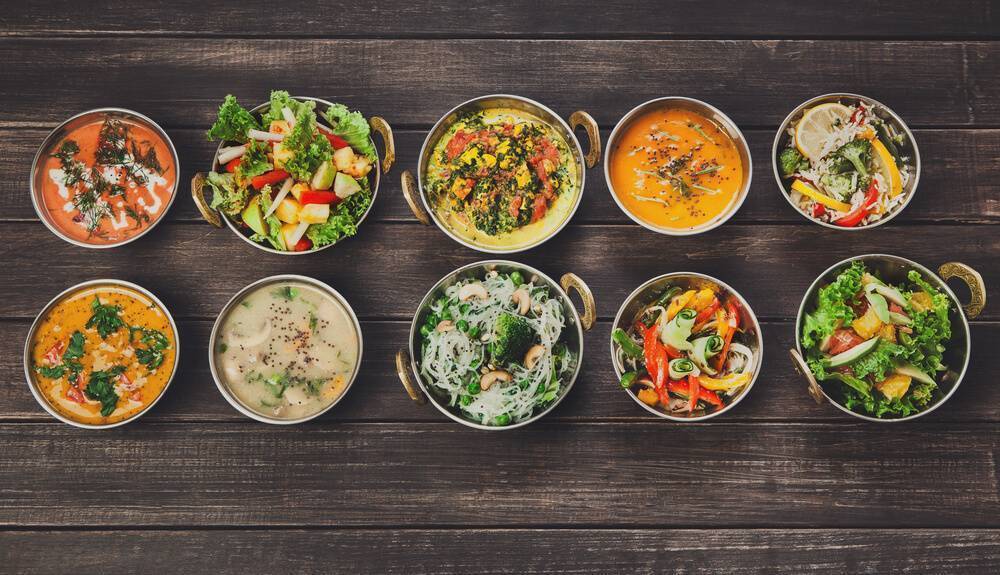 Tu's Place
This spot specializes in traditional Fijian cuisine, especially seafood, western style breakfast and tasty Thai meals. Tu's Place serves all day and the menu has a wide selection to cater for all.
MAMASAKE
Mamasake in Nadi offers cuisine that has Asian influences and their own unique style of sushi rolls and sashimi. Along with great sushi, fish and meat dishes, they are proud to offer a menu that includes items that are vegetarian, vegan, gluten free with mostly local and regionally sourced produce. It is a social gathering place as much as it is a restaurant with great food. With a daily Happy Hour between 4-5 every day the locals and visitors alike come down to have Mamasake's famous Handrolls or Balls with a beer for just $8. Or try one of their famous Mama Slushies which is a frozen cocktail with a twist.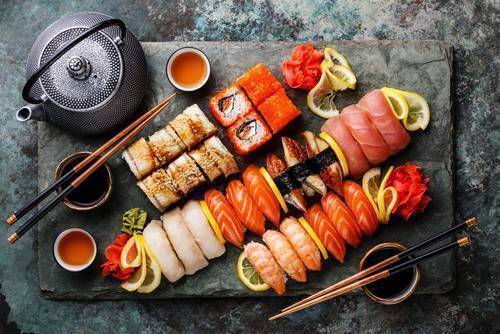 Ed's Bar
Rated the best hot spot in Nadi where travelers can enjoy the Fijian nightlife. It has a rustic bar with an outdoor beer garden and good vibes making it the best place to enjoy cold beer. This hub is a popular meeting place for backpackers, locals and other travelers. Ed's Bar is open daily till 5am, has two bars, pool tables and late night café serving delicious burgers, sweets and coffees.
Bounty Bar and Restaurant
Located only 5 minutes from the Nadi international airport, this place offers travelers cold beer, local rum and an assortment of dishes. It also has a nice garden bar where you can enjoy a cold drink or watch some sports on the big TV screen. Wether its a night out or dinner with friends, Bounty Bar offers a good atmosphere for all Nadi visitors in Fiji.