Mamanuca Islands
The Mamanuca Islands of Fiji are a volcanic group of islands stretching out from Nadi towards the Yasawa islands. The group consists of about 20 islands of which seven are covered by water at high tide. The other islands offer luxury resorts and loads of water activities. Furthermore, Mamanuca Islands, especially the Malolo Lailai islands, are known for their famous surfing spots.
Malolo Lailai is the second largest and most developed of the Mamanuca Islands. It is considered to be the centre of tourism within the Mamanuca Islands and consists of four resorts, a marina and a golf course. Malolo Lailai is only 20 kilometers from Nadi which and can be reached in a 50 minute boat trip from Port Denarau or by (sea)plane to Malolo Lailai Airport.
The Mamanucas are all about water sports and relaxation. Snorkeling, windsurfing, kayaking and sailing are mostly offered complementarily for resort guests, whereas everything that involves a boat to get there will cost around 20-50 Fijian dollars per person.
BEST PLACES TO VISIT - MAMANUCA ISLANDS

Namotu Island & Tavarua Island
The perfect islands to go surfing, kite-surfing and fishing within the Mamanuca Islands. Of course diving and snorkeling can be done on the islands too, but the islands are mostly known for their great surfing breaks.
Cloudbreak, being the most famous of the surrounding surf breaks, has powerful waves that break over the coral reef and is located a mile off Tavarua island. Beginner surfers can enjoy fun easy to learn waves directly in front of the island at "Kiddieland." The island hosts annual professional surfing competitions and you can book your own surf lessons.
Beachcomber Island
This Fiji island has the reputation for being the party island of Fiji with a live band playing nightly which makes it a dream island for every backpacker. Their main bure has a sand floor and their 'bula dance' is notorious.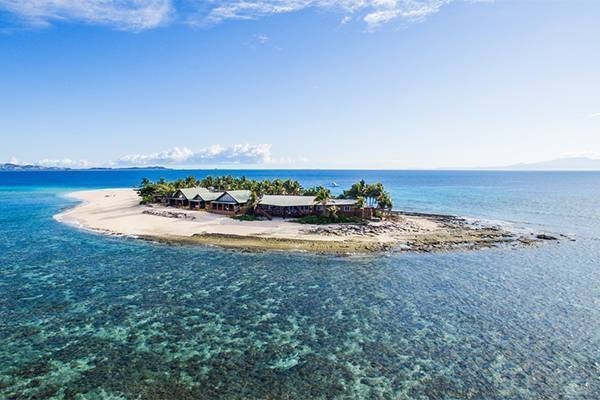 Modriki
One of the most beautiful places in the entire island chain has to be Modriki Island, also referred to as Monuriki. This island is well known for being the film location for the movie called Castaway which involved Tom Hanks. The island is surrounded by amazing beaches, a beautiful lagoon and to take everything in you can have a nice picnic.
Cloud 9
With 360-degree views across the horizon while you are floating on an open-aired platform with a straw-roof cabana, couches a fully stocked bar and a wonderful pizzeria in the middle of the of the Ro Ro reef, Cloud 9 is a venue you won't quickly forget. You can simply book your trip to Cloud 9 with Cloud 9 Adventures.
*Please note: Cloud 9 accepts credit card payments only.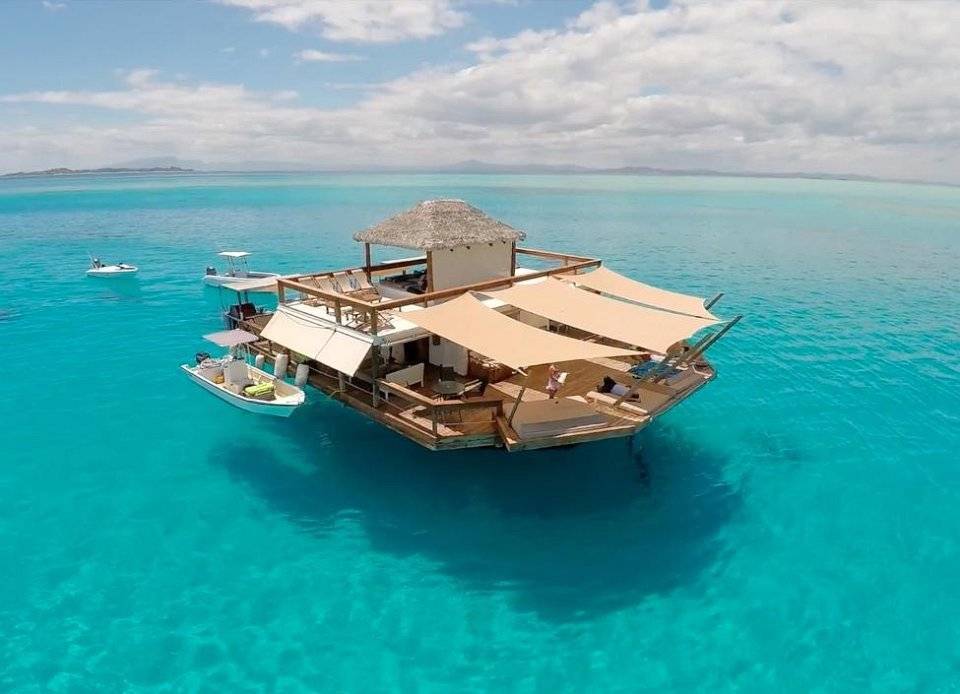 BEST THINGS TO DO - MAMANUCA ISLANDS

Diving
Within Western Fiji you can find the Malolo Barrier Reef located right below the Malolo Lailai Islands. Within the Malolo Barrier Reef you can find wrecks, walls, reefs and swim-throughs. Some of the nearby resorts do fish feeding which has brought some of the most beautiful fish into the shallower areas. From the Malolo Lailai islands there are around 44 dive sites within reach, with dive centers (such as Subsurface Fiji) who do pick-ups from most of the surrounding resorts. The great variety of dive sites ensures that the diving is great for beginners as well as experienced divers and you can simply book your diving experience in the Mamanuca Islands.
The most well-known dive sites are Gotham City, named after its batfish, and the Supermarket, which is a popular spot to see reef sharks. For the more experienced diver Vomo Island and Bird Rock are a must see because of their unusual and spectacular coral formations which allow you to have amazing swim-throughs and swim through caverns and caves.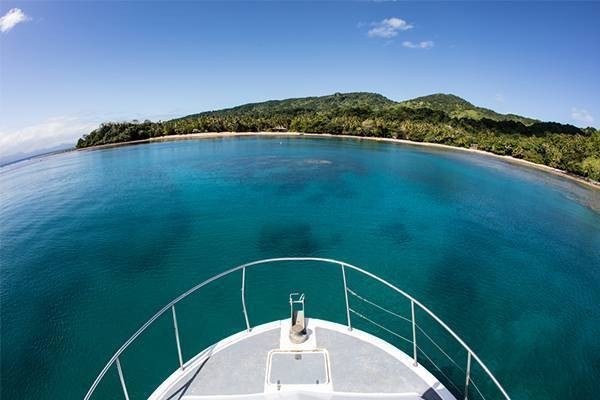 Best dive places: Tavarua Wall, Gotham City, Supermarket (Sharks), Dunk's Canyon drop off dives (30m) - main diving company Subsurface Fiji, Blue Lagoon Cruises, Captain Cook Cruises
Try Kava and Kokoda
A traditional Fijian dish similar to ceviche, kokoda is deliciously fresh and light, and perfect for when you don't feel like a heavy meal due to the tropical heat. The dish is made by curing slices of raw fish in citrus juice, before adding coconut milk, tomato and coriander, and you'll find it on menus throughout the islands. And you're sure to be invited to take part in a kava ceremony - locals love to watch the look on visitor's faces when they try the unusual drink.
Shopping
The Trader Market Store is a gourmet market which stocks home-baked bread and pastries, fresh fruit and vegetables from Malolo Lailai's organic farm, cheeses, dairy, deli items, sweets.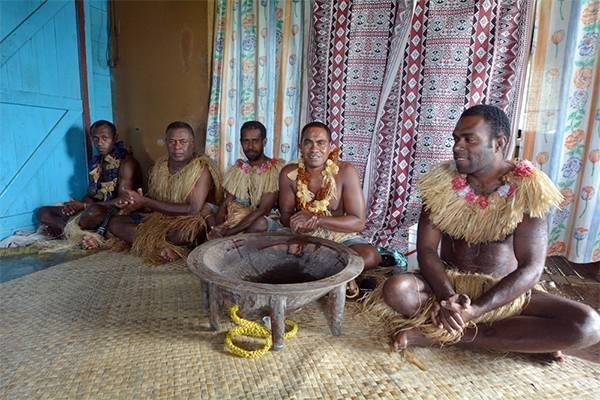 Surfing
Within the Mamanuca Island group there are several surfing locations which are great for the experienced surfers. Cloudbreak is even voted as one of the 10 best/most challenging waves in the world.
In general Fiji's winter runs from April through October which ensures consistent huge swells toward the islands in Fiji. Surf conditions can range as high as 8-10 feet with 12-20 foot faces which is why winter is the best time of year for experienced surfers to surf Fiji.
November through March is warmer, wetter, and more humid which makes the swells shorter in duration. Expect glassy water and afternoon showers. Less experienced surfers will have an easier time surfing in Fiji during the summer, but surfing in Fiji takes skill and confidence in your abilities, and comfort in the water. The breaks are all over coral reefs, which are not the best place for beginners to learn to surf in Fiji.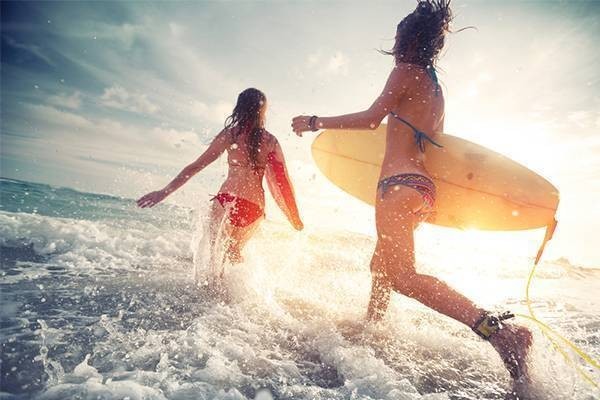 BEST PLACES TO EAT AND DRINK - MAMANUCA ISLANDS

With the exception of Malololailai Island, restaurant options are limited to the resorts. However, there are some dining options offered which are mentioned below.
Cloud 9
With 360-degree views across the horizon while you are floating on an open-aired platform with a straw-roof cabana, couches a fully stocked bar and a wonderful pizzeria in the middle of the of the Ro Ro reef, Cloud 9 is a venue you won't quickly forget. Book your trip here.
*Please note that Cloud 9 takes credit card payments only.
Beachcomber Island
This Fiji island has the reputation for being the party island of Fiji with a live band playing nightly. Their main bure has a sand floor and their 'bula dance' is notorious.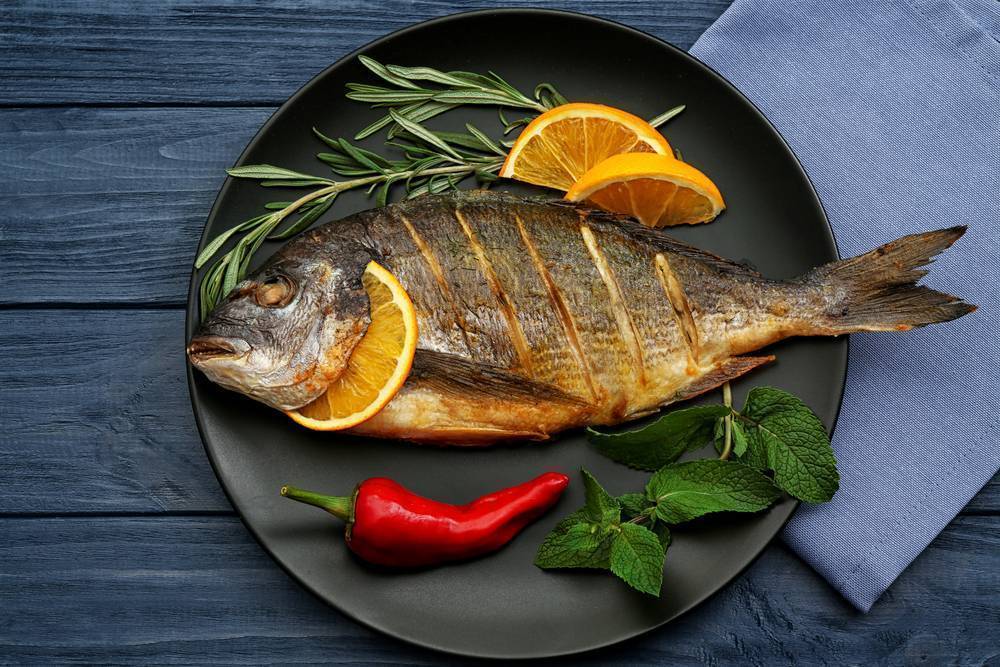 Musket Cove
This Island actually has quite some food options such a Dick's Place Bar & Bistro where they serve breakfast, lunch and dinner with real Fijian food, the Musket Cove Yacht Club Island Bar where locals and yachties come together within a casual atmosphere, the Trader Cafe where they offer a cafe style meal, ice cream, gourmet pizza and freshly squeezed juice, the Musket Meal Plan that takes the husstle out of your visit with an unlimited meal plan and the Private dining option that ensures a beautiful secluded beach in combination with a variety of dining options and you can book your tickets to this island here.
Castaway Island
This island has become famous for its wood-fired pizzas, which can be enjoyed on the balcony, overlooking the water, at sundown. Book your ticket towards Castaway Island here.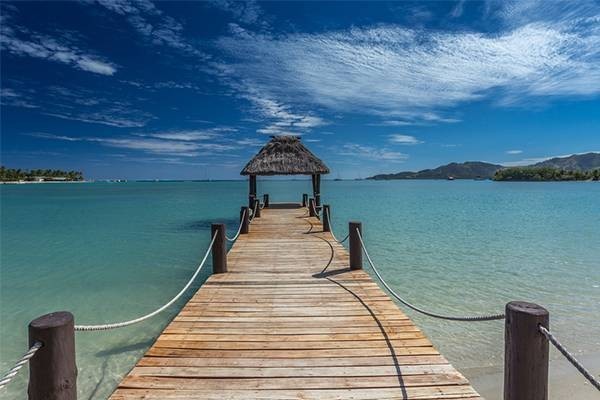 NIGHTLIFE - MAMANUCA ISLANDS

Beachcomber Island
The most famous party island within the Yasawa Islands is the extremely popular Beachcomber Island. Within the Beachcomber Island Resort the whole island comes to life after dark. Within the resort you will find different programs throughout the week such as cultural evenings, theme nights but also stag parties anniversaries and birthdays. Because Beachcomber Island is so well known under backpackers it is becoming rather overpriced for what it has to offer which is why South Sea and Bounty Island are becoming great nightlife options within the Yasawa Islands too.
South Sea
You can have an equally good time on South Sea Island which looks the same as Beachcomber and isn't as expensive. With traditional Meke performances every day around lunchtime and a craft market everyday there is enough to do on the island. After a day full of adventures you can get a cold drink and rest, or go into the resorts to meet other people. Book your boat trip here.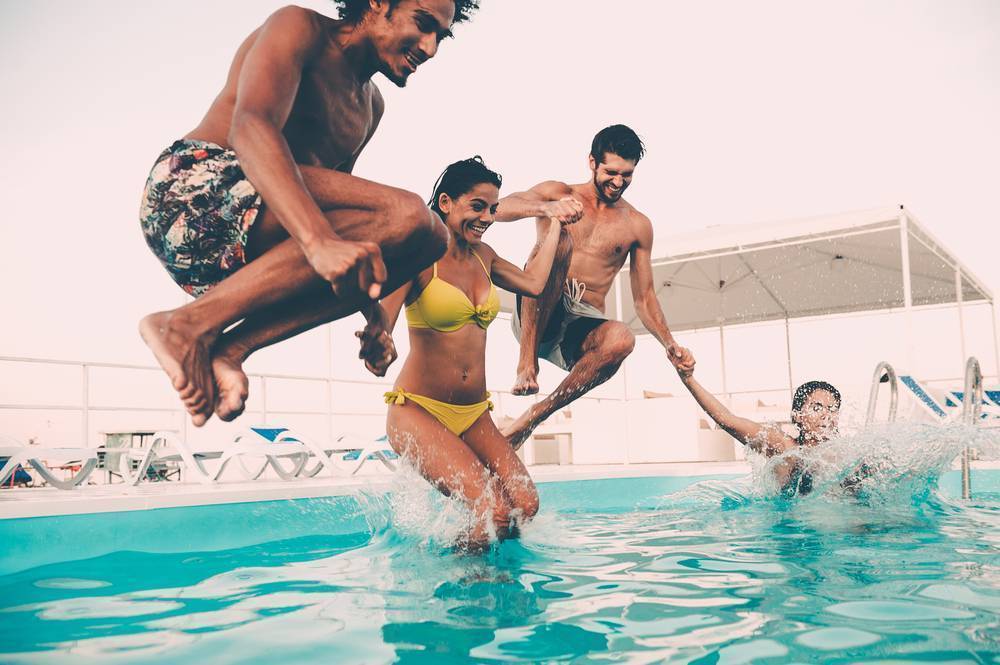 Bounty Island
You can have a great time on Bounty Island which looks the same as Beachcomber and South Sea and isn't as expensive as Beachcomber Island. With around 48 acres of forest, wilderness and gardens the island is great to explore. Native birds and turtles make it great for nature lovers and with the bures set along the beachfront everyone has their own little piece of paradise. You can meet other guests at the bar or dining are to ensure a fun evening.
A must-do is the 'lovo' night, staged weekly at most resorts. Lovo is the local cooking method where root vegetables, meat and fish are wrapped in banana leaves and cooked underground. This is usually accompanied by a local 'meke' performance where the Fijian men and women perform local songs and dances. Many resorts will advise when the lovo is being 'put down', so the full process can be observed. Fish, chicken, pork, beef, lamb, taro and cassava will all feature as well as locally grown green vegetables. Tickets to Bounty Island can be booked
here
.