Denarau Island
Denarau 'Island' is a development located on the main island of Viti Levu, only 10 kilometers from Nadi. It has 8 large resorts, stunning beaches and a golf course where they often hold championship tournaments.
Denarau Island was created by land reclamation besides construction of the port of Denarau, which is the main marina from which boats depart to the Yasawa Islands and the Mamanucas. Denarau Island was originally built as a hub specifically for resorts.
The accommodation on Denarau consist mostly out of resorts, but Denarau also offers hotels, luxury villas and five-star accommodation. Denarau is mostly used for business purposes but the resorts offer great options for kids as well.
In addition, Denarau's harbour is a great place to find restaurants and its becoming a festival centre with different resorts hosting several festivals throughout the year.
BEST PLACES TO VISIT - DENARAU ISLAND

Since Denarau Island is a rather small Island with resorts there are not many things to see. A must-see from Denarau Marina is a day tour through the Yasawa or Mamanuca islands.
Big Bula Inflatable Waterpark
A waterpark which is tons of fun for kids (and adults up to 85 kilograms) with inflatable waterslides, obstacle courses and jumping castles.
Port Denarau Retail Centre
A centre which has several clothing shops, deli's, pharmacy, bank, post office and all other small stores. The mall can make you forget about Fiji and its culture in a heartbeat because of its homogenous feel.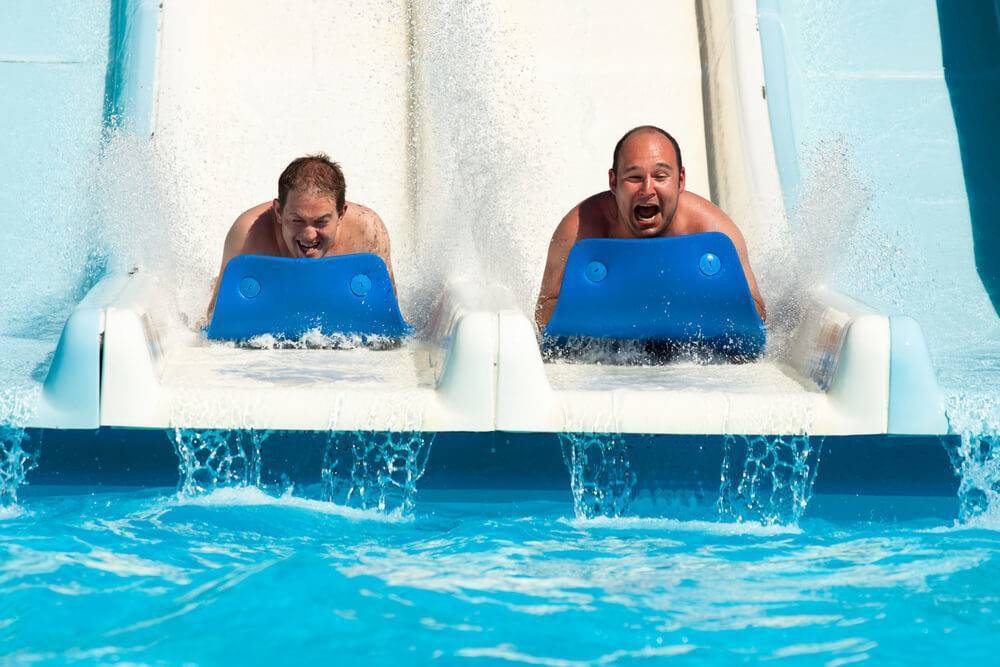 BEST THINGS TO DO - DENARAU ISLAND

Helicopter Daytrip
Catch a Helicopter flight to watch the beautiful scenery or plan your daytrip to one of the several islands to do an adventurous activity or have a romantic dinner.
Diving Trips
A lot of the diving companies operate from Denarau Harbour and there are many dive schools that go to the main dive sites within the Mamanuca Islands and the Yasawas. Daily dive trips depart from Denarau Island to show you the best diving around.
Watersports
Denarau Harbour offers a variety of fun watersports for all ages like paddleboarding tours, jet ski safaris, snorkeling trips, fishing charters, etc. Head on over to Denarau Harbour to enjoy the splurge of water sports around.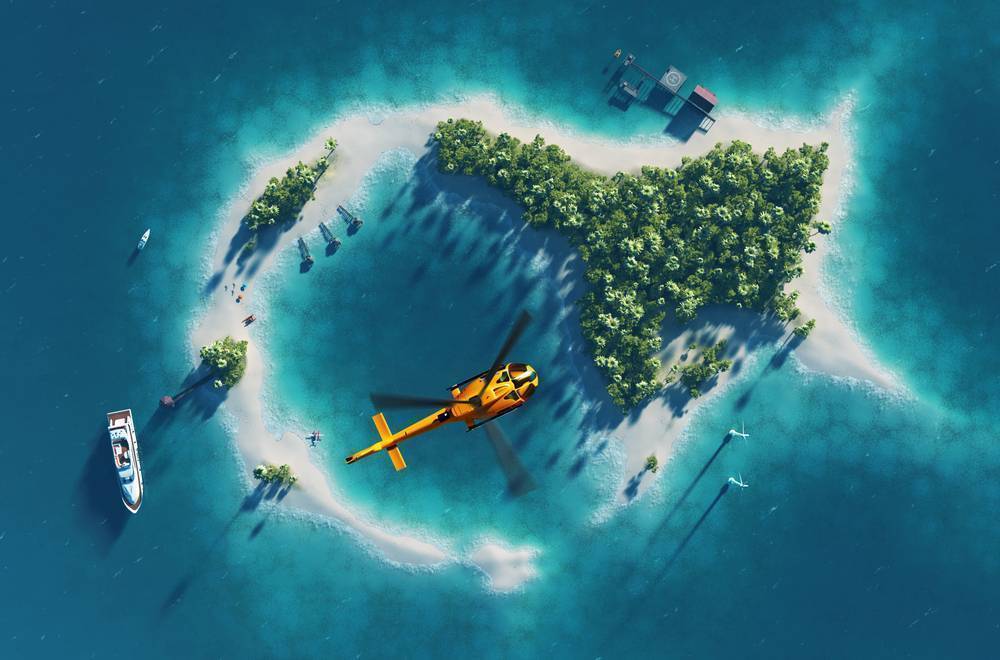 Boat Charters Fiji
Since Denarau has a big harbour there are loads of boat charters that offer tours. If you are looking for a day trip, a private tour, a surf trip, fishing trip or a family charter, Denarau Harbour offers it all. Have a look at the different tours offering trips through Fiji's stunning islands and take your pick!
Flavours of Fiji Cooking School
Daily classes that offer a fun and interactive way to learn the Fijian way of cooking. Suitable for beginners, experienced cooks and children between 8 and 16 years old.
Denarau Golf and Racquet Club
Denarau Golf Club has 18-hole golf course with bunkers shaped like sea creatures. The club offers international standard golf lessons and daily clinics. Golf lovers can practice target greens, chipping green, putting green or bunker practice.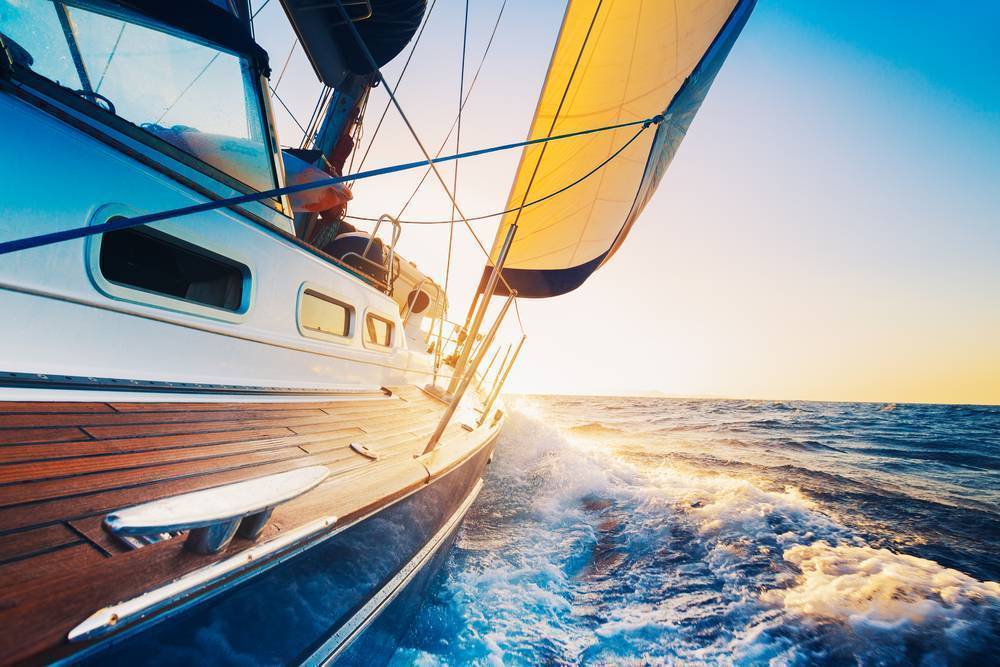 The Denarau Beauty Spot has two locations. One in Denerau Industrial Area and the other an outdoor spa at The Terraces. They use local and quality imported facial products, leaving your skin feeling firm and hydrated. When it comes to body treatments, they trust none other than the award winning Pure Fiji Brand. These products are world reowned fot their nourishing, hydrating and healing qualities. With these quality products and the combined skil of their highly trained Spa therapists, you can be assured that they treat your comfort and enjoyment at the establishment with the utmost importance and purpose.
Cooking Class and Market Tour
Explore and learn about the Fijian cuisine in Denarau with Flavours of Fiji. Traditional and Indo Fijian flavors will take you on a mouthwatering journey. The flavors of Fiji cooking school offer two different tours: the cooking class &market tour and the cooking class which includes a food culture presentation, cooking class, lunch, home recipes and refreshment.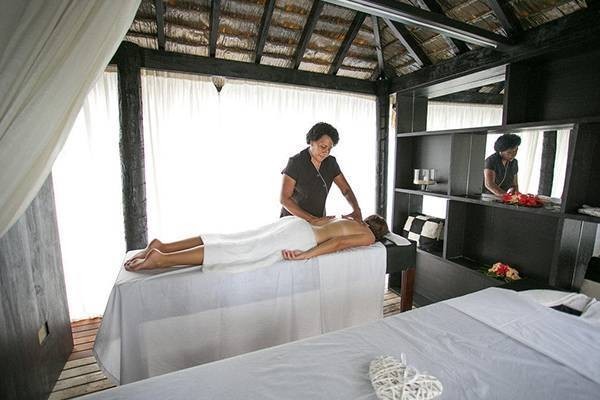 BEST PLACES TO EAT & DRINK - DENARAU ISLAND

All the resorts in Denarau have restaurants and bars and at port Denarau there are great cafes inside the mall and lovely venues allongside the boardwalk too.
​Bonefish Seafood Restaurant
Bonefish Seafood Restaurant, located in the port Denarau marina complex, offers guests the freshest catch of the day in a casual and friendly environment. It offers delicious seafood combined with outstanding service and each dish on our menu is prepared using the freshest and highest quality ingredients with much of the produce coming directly from their own farm. The menu offers curries, grilled food, seafood platters and more with a beautiful seafront view.
Indigo
Indian and south east Asian cuisine which offers spicy classics with a local twist, great for curries.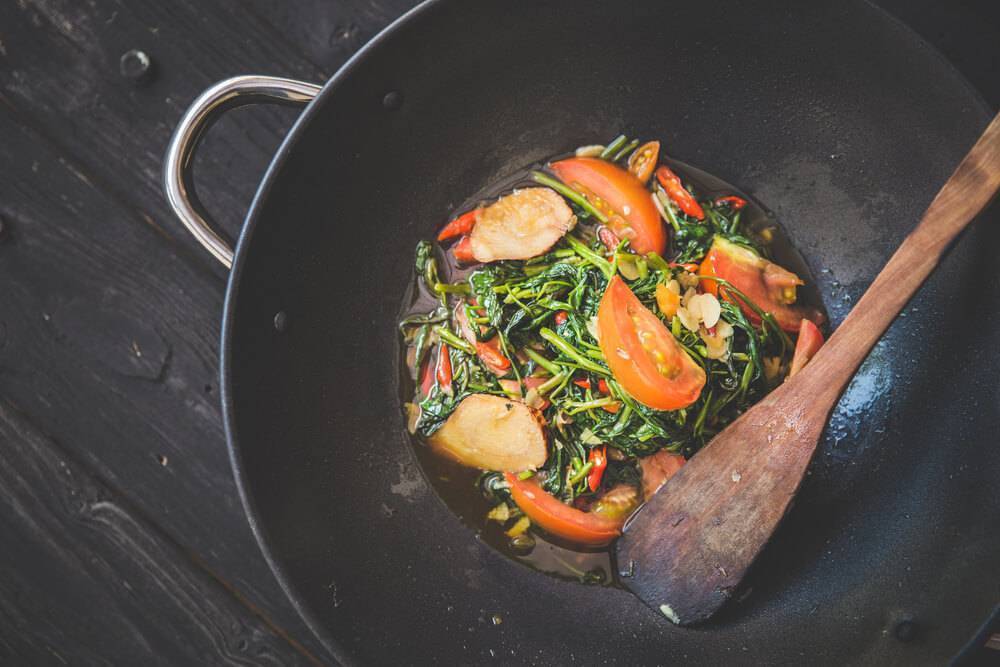 Indigo Indin and Asian Restaurant
Located in Port Denarau, Indigo Indian and Asian Restaurant has delighted food lovers with their exotic menu with an artful blend of Indian and Southeast Asian cuisines. Sit outside by the water or inside in air-conditioned comfort and experience their fresh ingredients, mostly sourced from their own farm.
Don't forget to check out their signature dishes; Mud Crab Curry, Kebab Platter, Zesty Spiced Garlic Prawns, Singapore or some of the other options including seafood, tender meats and vegetarian dishes.
Nadina Authenthic Fijian Restaurant
This restaurant specialises in local Fijian cuisine which ensures that everything you order tastes extra good. Try kokoda, fresh prawns with ota or fresh squeezed coconut cream. They offer vegetarian, vegan, glunte-free, halal meals and daily specials with indoor and outdoor seating.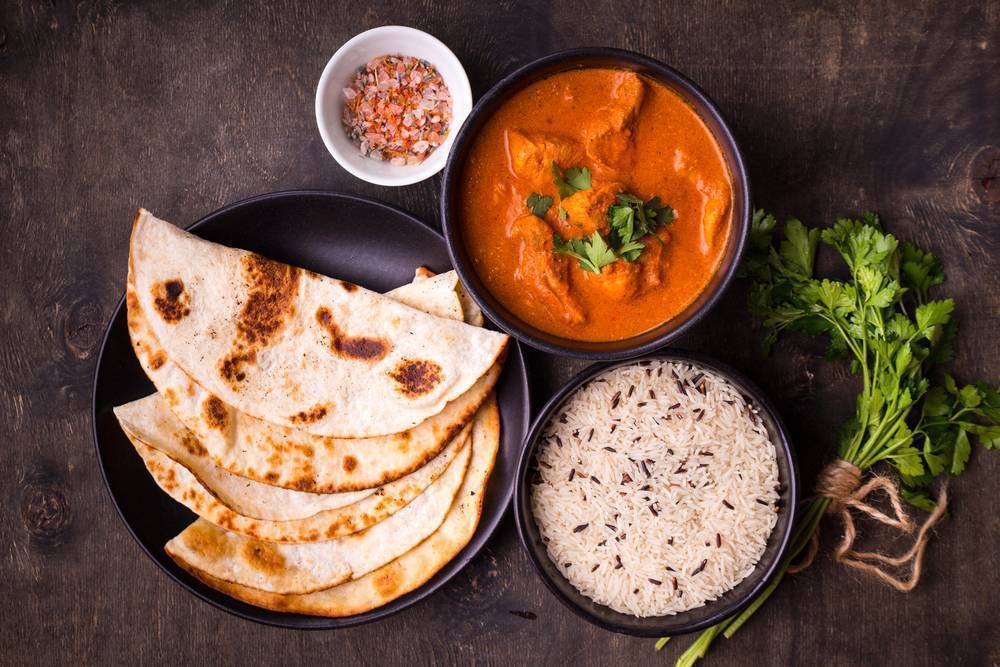 Hard Rock Cafe Fiji
Hard Rock Cafe Fiji is located in the Port Denarau Retail and Commercial Complex on Denarau Island and will satisfy your rock cravings with two levels, including a 150-seat restaurant, a performance stage, and a Rock Shop.
Satisfy your cravings for traditional American cuisine with their famous Legendary Burger, or try something new with one of their savory, hand crafted entrees.
The perfect way to wind down after spending your day exploring the city.
Amalfi
If you are looking for giant portions of food then this is your place. They offer greatpasta, sea-food, steak and pizzas.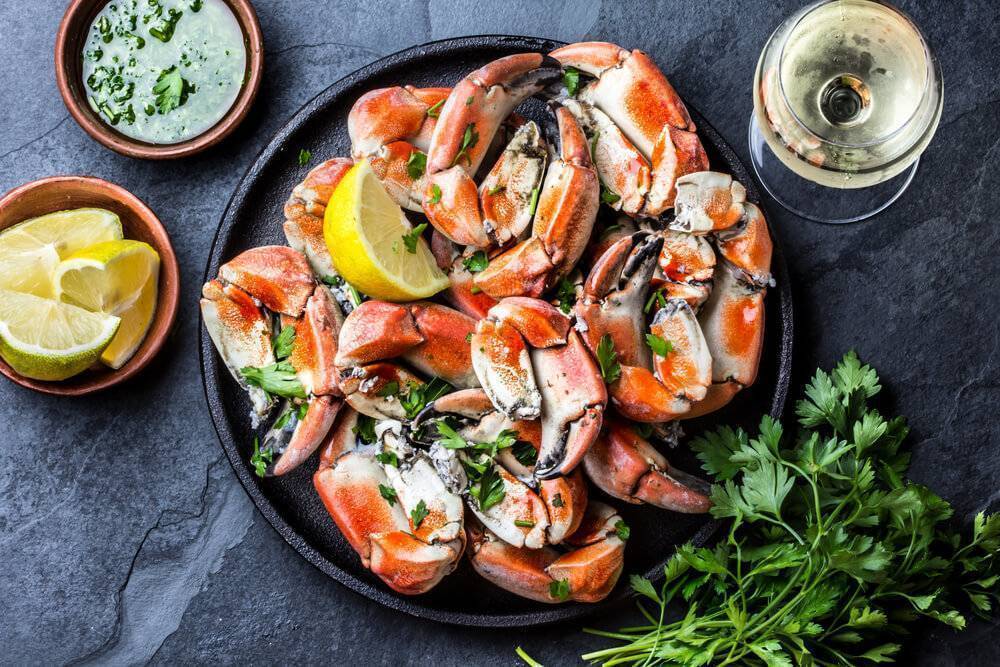 Mamacita Mexican Restaurant & Bar
Mamacita Mexican Restaurant & Bar specializes in authentic Mexican dishes and boasting a wide tequila collection including a range of tropical margaritas, Mamacita offers diners the exciting flavours of Mexico. Located in Denarau's Wyndham Vacation Resort, is a family friendly eatery that caters to all tastes whether mild or spicy hot.
They use fresh, staple Mexican ingredients such as chilis, chocolate, tomatoes and avocados paired with locally produced meats and vegetables.
Don't forget to visit their lovo nights on Tuesdays with Fijian entertainment and fire dancing, an International Day on Fridays with a Polynesian show, and a barbecue buffet every Sunday and don't forget to check out their daily happy hour from 3pm to 6pm.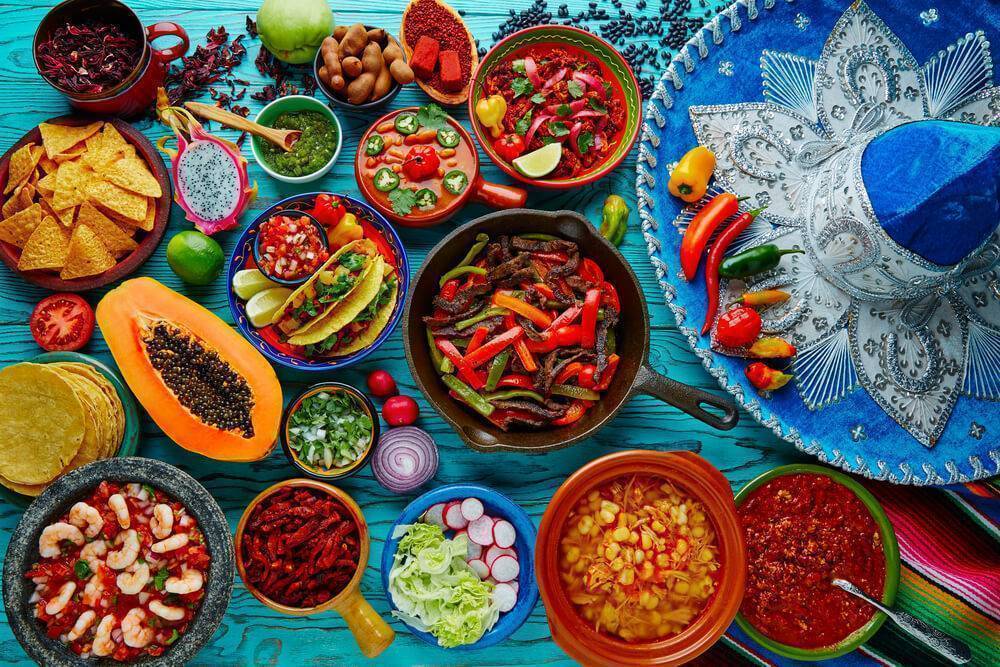 NIGHTLIFE - DENARAU ISLAND

Apart from the entertainment provided by the resorts themselves there is one bar on Denarau Island which is worth a visit.
Rhum-Ba
Within the Denarau yacht club you can find the stylish Rhum-Ba club which serves a wide variety of rums from all around the world. It also serves brunches, lunches and dinners.

Hard Rock Cafe
Hard Rock café is situated near luxury hotels in the Port of Denarau. The perfect place to spend your evening with friends and enjoy the traditional American cuisine, tasty cocktails and good music.