Coral Coast
Streching for a bout 80 kilometres between Navi and Suva on Vitu Levu is a stunning coastal area named Coral Coast, considered to be one of Fiji's main tourist destinations. The Coral Coast has numerous resorts located along its shores and several on tropical islands close by.
When in Coral Coast, Sigatoka is definitely worth a visit. Especially the Sunset Strip which includes small resorts and restaurants with great dining and the opportunity to watch amazing sunsets.
With loads of activities along the coast as well as within Fiji's highlands there is something to do for everyone. The Coral Coast offers Sigatoka's sand dunes, the Cula Eco Park, local village or school trips, off-road safaris, river safaris, golf, fishing trips, diving, spa's and loads of delicous food and drinks at restaurants and bars.
BEST PLACES TO VISIT - CORAL COAST

Kula Eco Park
A green environmental wonderland nested in the small valley close to Sigatoka town. The Kula Eco Park was established in 1980 and is full of flora and fauna. Visitors can take pictures with iguanas, snakes and a cockatoo. In addition, they can admire tropical birds, bats, tropical fish, sea turtles or other park animals. This place is a perfect spot for kids who can be entertained and educated all day long.
Sigatoka Sand Dunes National Park
The park was established in 1987 in order to protect a natural and cultural heritage. The visitors can arrange walking tours with the locals. Visit archeological sites or enjoy bird watching. This place is a popular destination for international travelers and students who want to gain knowledge about Fijian culture and lifestyle.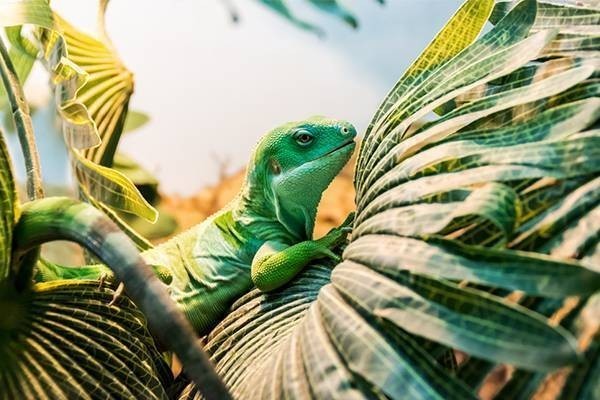 Sigatoka Town & Sigatoka Valley
The valley is located near Sigatoka river in Fiji. Visitors can shop in the local market, souvenir shop or visit the large mosque. The best spot to admire unspoilt Fijian nature.
Natadola Beach
One of Viti Levu's best beaches is Natadola beach. The conditions at the beach can range from crystal still water to swells strong enough to create waves perfect for surfing.
Surfing is mostly done by beginners at the Natadola Inside break and the professionals often go outside of the bay to the Natadola Outside break. Be aware, located along the beach, hawkers may try to sell you horse rides, coconuts and shells. A polite but firm "no thanks" is all you need if you're not interested.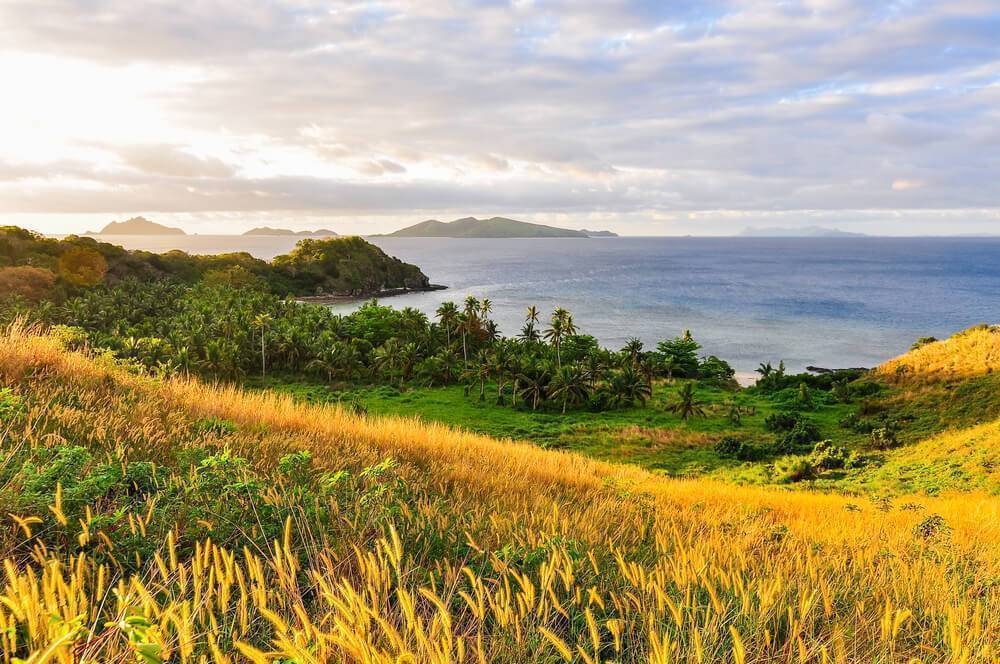 BEST THINGS TO DO - CORAL COAST

Tavuni Hill Fort
Being the most accessible fort for visitors this 18th century fort was built by a Tongan chief and is located 4km north-east of Sigatoka above a Naroro village. The fort was used as defense mechanism in times of war and is considered to be one of Fiji's most important historical sightings with a tremendous view over the valley. On the site you can find terraces for barricade fencing, bases for houses (yavu), a few grave sites, a ceremonial ground (rara) and a head-chopping stone (vatu ni bokola).
Aqua Tours Fiji – Pottery Village
Take a tour to the Nakabuta Village and the Sigatoka Valley where you can learn how to make pottery and watch local village people do it. The tours include cultural shows such as fire walking, meke and a traditional Kava ceremony. Along the way you will hear about historical sites and have some time for shopping.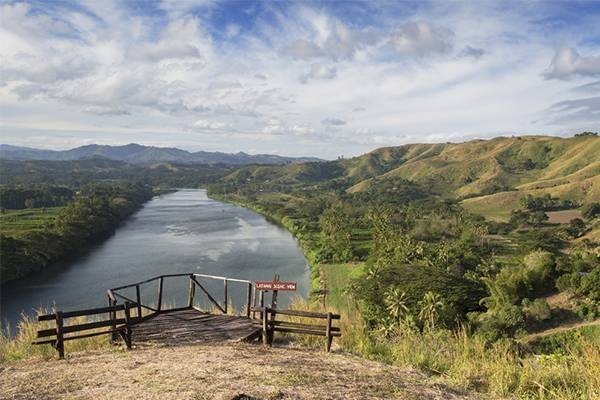 Fiji Heritage & Cultural Tour
A must do on your Fijian trip is learn more about the Fijian culture and heritage and this is exactly what you can do with the Fiji Heritage & Culture tour. Take a journey through a traditional Fijian village, have a look at Fijians traditional old art of pottery making and learn how to do tapa printing. The tour starts in Nakabuta Pottery Village, continues to Fiji's beautiful Sigatoka Sand Dunes National Park and the Fijian art of tapa printing will end the day full of Fijian enrichment.
MaloMalo Primary School Tour
Organised by InterContinental Fiji Gold Resort & Spa is a weekly visit to the Malolo Primary school where you can have a tour of the school, have a chat with the teachers and experience the Fijian way of life. The tour will support the local community with water and electricity since the money goes towards enhancing and upgrading the facilities in the schools.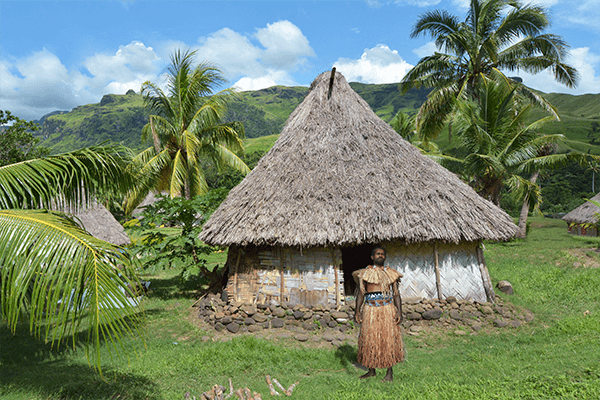 Fiji Cannibals Cave Tour
As the name insinuates, the tour takes you to a huge cave with a fascinating history of cannibalism, tribal warfare and pagan worship. Also included in the tour is a 35 minute drive through the Sigatoka Valley while listening to the history of the Tongan warriors, customary kava ceremony, a short walk to the Naihehe caves where you will be able to enter the Grand Cathedral Chamber where you can see priest chambers, ritual platform and a cannibal oven and ending the day with a bilibili ride, which are traditional bamboo rafts. The cave is very easy to access and has plenty of fresh air.
River Safari
Sigatoka River Safara, Fiji's original boat safari, offers a half-day Fijian adventure into the heart and soul of Fiji abroad custom-built safari jet boats, introducing the culture and sharing history along the way.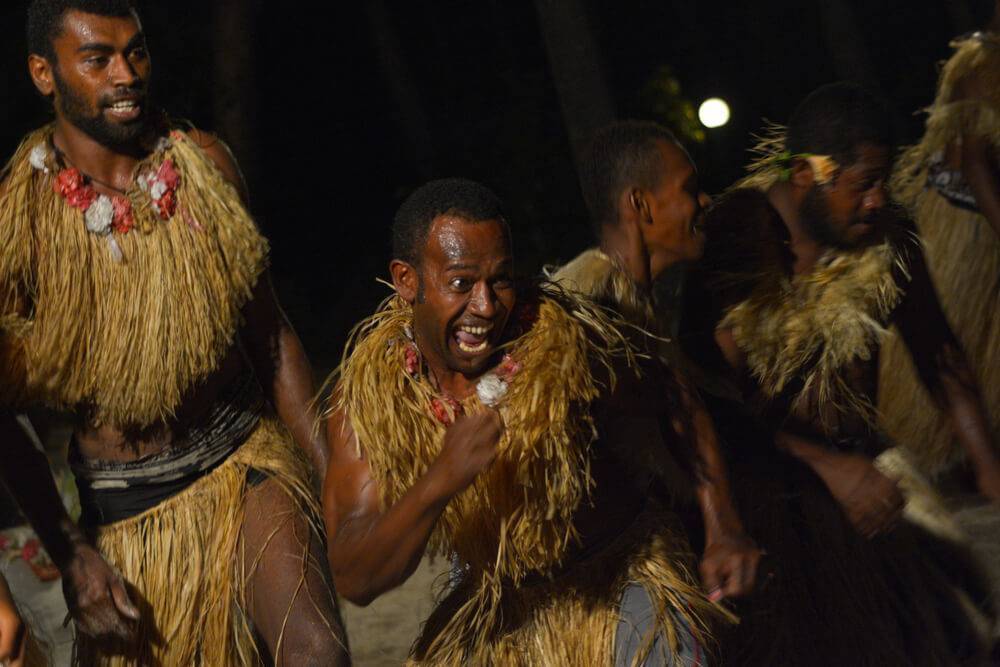 Kalevu Cultural Centre
If you are interested in learning about the Fijian history, culture and traditions then the Kalevu Cultural centre is definitely going to be one of the most informative and interesting visits taken in Fiji. Situated only 10 minutes from Sigatoka, the cultural centre is situated on 4,5 acre of the Gecko Resort. The centre created a traditional village with Bure's full of Fijian culture and history and the tour includes Tapa Cloth and pottery demonstrations. The Kalevu Cultural Centre offers a half day tour and an one hour tour.
Off-Road Cave Safari
Fiji's only and original off-road cave safari offers a half-day Fijian adventure on ATV bikes along less travelled roads. This allows you to see Fiji's largest cave system, the Naihehe Cave, which was home to the Nabuavatu clan during tribal days. Drive yourself through Fiji's stunning highlands, past the coast and discover the real beauty of Fiji while driving off-road and looking at stunning wildlife, mountains, waterfalls and more.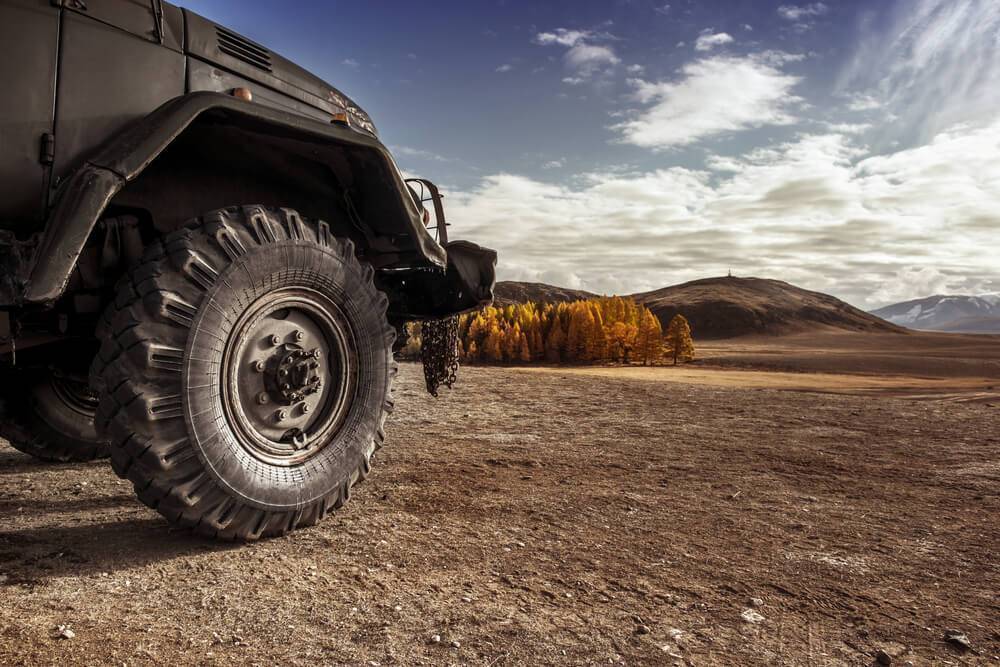 Golfing
Natadola Bay Golf Club blends a championship golf course with beautiful landscapes. It has a view of coral reefs and the Pacific Ocean on 15 out of the 18 holes.
Sigatoka Coastal Waterfall Tour
The Biausevu Waterfall is the perfect place to take a dip and replenish your mind and soul. The tour takes you past the home of a village chief, lets you partake in authentic ceremonies, educates you on local folklore, ancient practices, superstitions and with-craft and of course at the waterfall.
At the waterfall you are allowed to take a refreshing dip while learning from local people about traditional Fijian plants that are used as medicine, how to husk a coconut and the serving of tropical fruits, all within a stunning natural setting.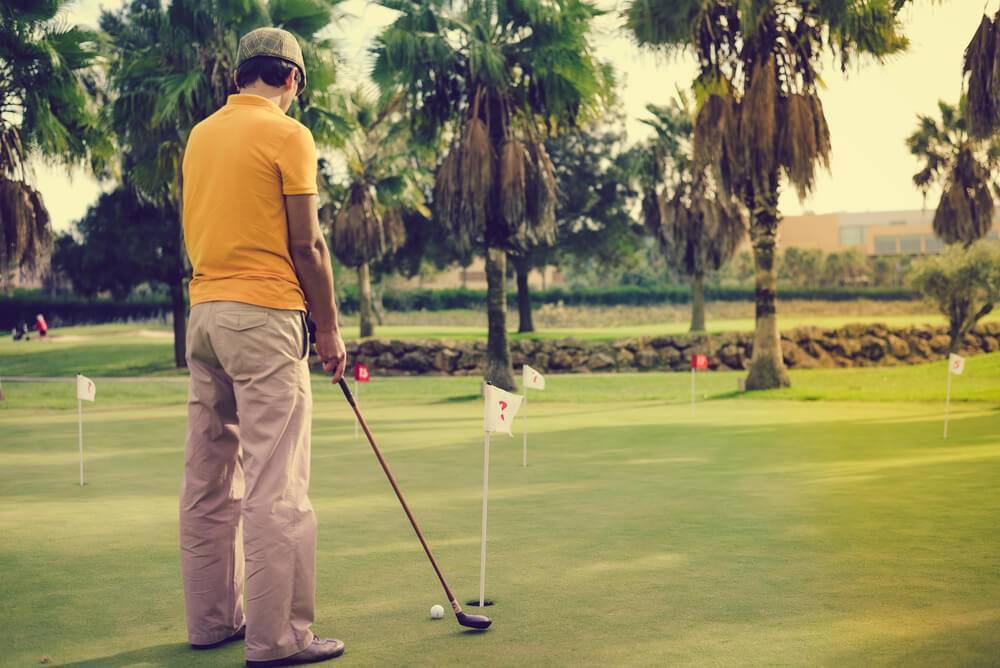 Robinson Crusoe Island Day & Night Tours
If you are looking for a tour full of adventure, entertainment, surprises and great food then the Robinson Crusoe Island day & night tours are a must do. The tour includes a stunning boat trip and the activities depend on the package you choose.
The activities on the island include various activities for kids such as face painting, dance lessons and treasure hunts, who will be taken care of by a personal nanny. For the adults the island offers a jungle bush walk, coconut tree climbing, coconut tasting, kayaking, crab racing and a visit to an ancient pottery.
Fishing Trips
Join Fish N Trips and their experienced crew on the trip of a lifetime through the Coral Coast waters with game fishing trips, sports fishing, bucks parties, surf charters, sunset cruises and wedding celebrations. You can pair up to book a whole boat or you can join an existing trip to catch some fish.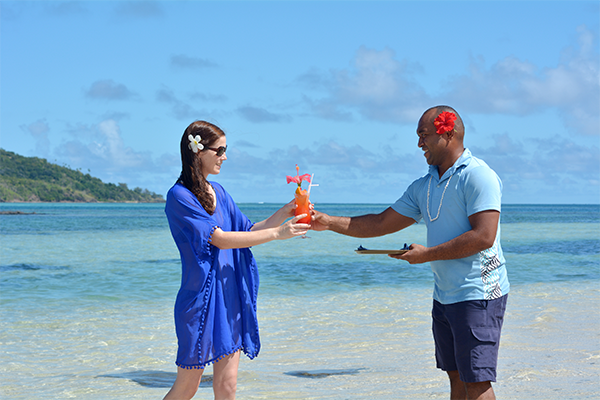 The welness philosophy of the Spa InterContinental symbolises the release of all burdens and embraces peache, harmony and tranquillity. They feature a unique selection of refined western and indigenous organic treatments for a truly rejuvenating experience. Guests of Spa InterContinental will have access to the Wai Zone with a steam room, hydrotheraphy pool, rain forest showers and an ice room. Surrender yourself and allow your mind and body to be rejuvenated, replenished and nourished.
Diving
Go for a dive from Pacific harbour for a range of diving activities to suit everyone from beginners to experienced. Dicover scuba Diving, get certified or go on a more experienced diving trip if you already have your license or are looking for an upgrade.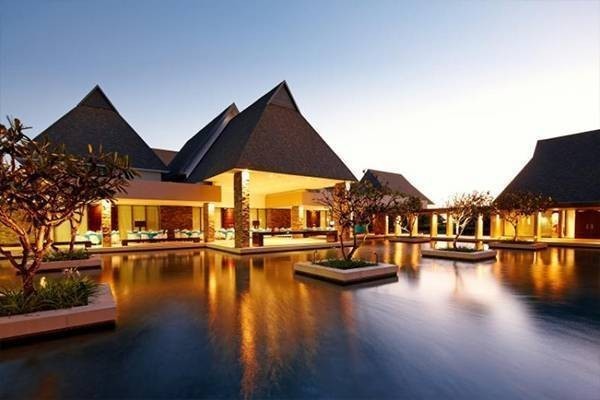 BEST PLACES TO EAT & DRINK - CORAL COAST

Eco Café
The mixed Fijian and Italian cuisine which won't disappoint travelers. The place is located near the sea and has an open front bar. The best spot to have a delicious pizza or try traditional Fijian cuisine.This café does not sell alcohol, however, the customer can enjoy delicious Italian coffee and homemade lemonade.
Bula Brasserie Restaurant
The most popular place among those who want to eat outside the resort. The place serve authentic Fijian, Tex-Mex, Indian, Asian, Mediterranean and BBQ food.
Ocean Terrace Restaurant
The perfect dining spot with an ocean view. A children friendly environment offers the affordable Fijian menu.
Koko's Bar
This sport bar serves Fijian dishes such as: fish in coconut, Indo-Fijian curries, good pizzas and burgers. The Koko's Bar has nice cocktails and kids menu as well. The good place to have dinner with the sea view.